Un méga bundle PS4 contenant la PS4 1To avec un total de 5 remasters serait prochainement disponible d'après le revendeur GameStop UK.
Officiel, le bundle regrouperait God of War III Remastered, The Last of US Remastered et le récent Uncharted : The Nathan Drake Collection pour un total de £289.97 (soit 414€ environ). Mieux encore, l'ensemble sortirait dès ce mois-ci, le 30 novembre. Un moyen solide d'attirer les consommateurs en vue des fêtes de fin d'année.
Reste bien évidemment à attendre une communication de Sony, étant donné qu'aucun autre site n'affiche le lot pour le moment.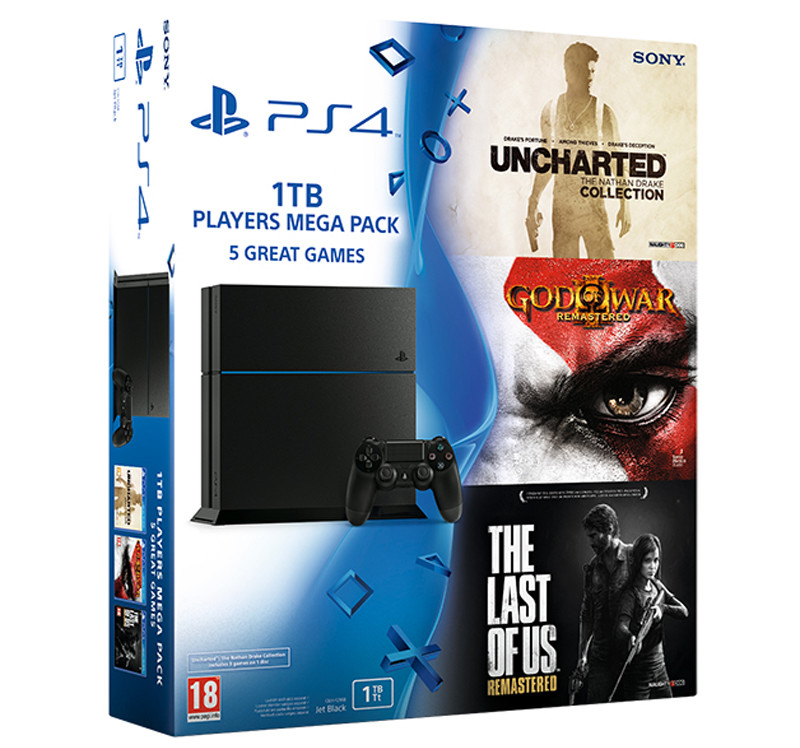 Source : VideoGamer